Verdante will overlook Lincoln Park and is within easy walking distance of established neighborhoods such as the Old Port and Munjoy Hill, as well as budding ones such as the India Street Neighborhood, and inner Washington Avenue. And, Verdante is a straight shot along Franklin Street to Route 295.
Coffee Shops & Food Markets
Shops, Boutiques & Galleries
Arts, Culture & History
Restaurants, Breweries & Bars
Services
Lodging
Parks & Recreation
Click the sidebar icon ( 

 ) on the map to list places in each category.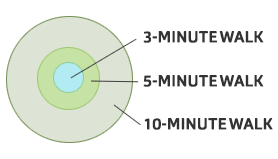 Explore what's within an easy walking distance of Verdante at Lincoln Park: